This compact, lightweight, cordless vacuum is a game-changer for small cleaning jobs inside the car, home and beyond.
It can be easily stored in the glove compartment and has strong suction to clean up all kinds of messes, including food crumbs, pet hair, dirt, and debris in fewer passes than others. It comes with helpful attachments to clean out all of the nooks and crannies. It is very easy to maneuver, empty, and recharge via USB-A port. Capsule keeps your car spotless effortlessly, saving you the time and money otherwise spent on frequent visits to the car wash.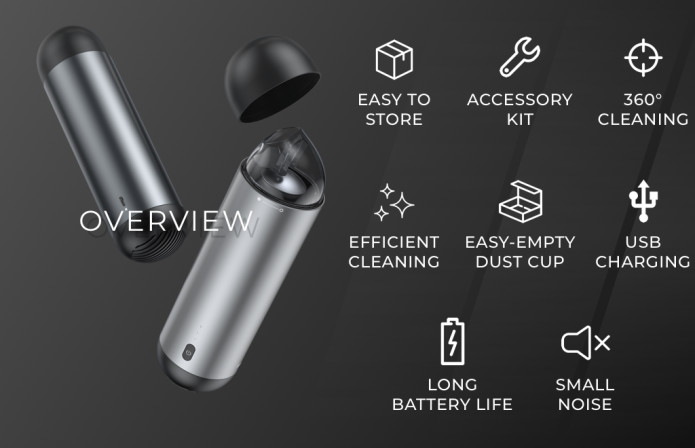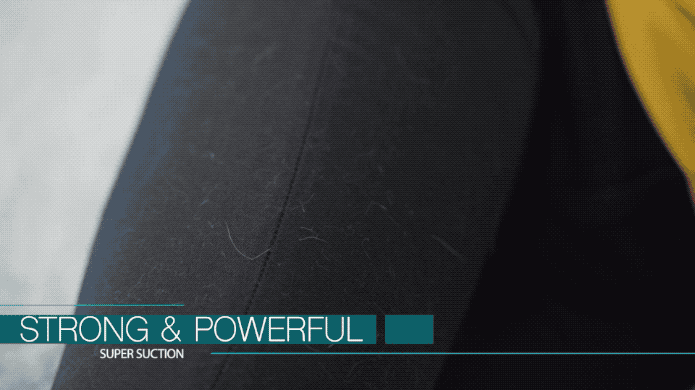 Capsule weighs only 1.2 lbs and measures 2.5 inches in diameter and 9.2 inches in length. It can be easily stored and quickly grabbed to use as an emergency vacuum to clean car interior, computer keys and places inside the house such as sofa, shelves and window blinds in minutes.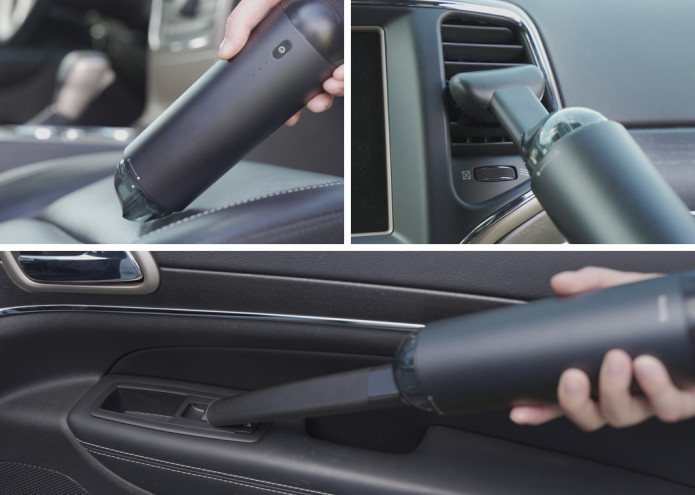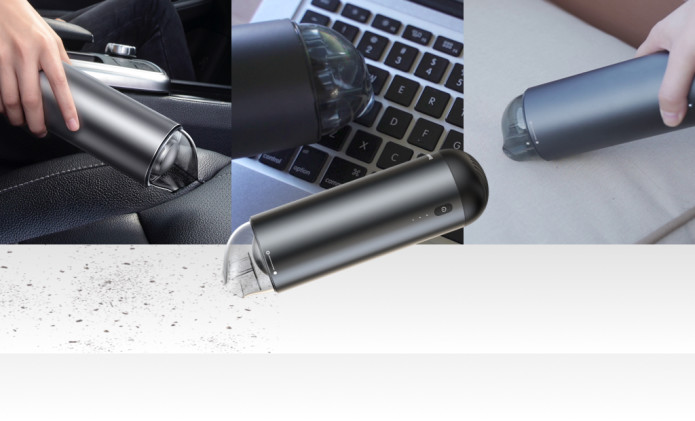 Capsule's cord-free design adds to its portability and maneuverability. You don't have to be near an outlet thus will have more freedom of movement when vacuuming. 

Capsule features a pure copper core motor with high continuous force and good heat dissipation. Its suction power is further enhanced by the straight airflow pathway achieved by its innovative capsule-shaped construction.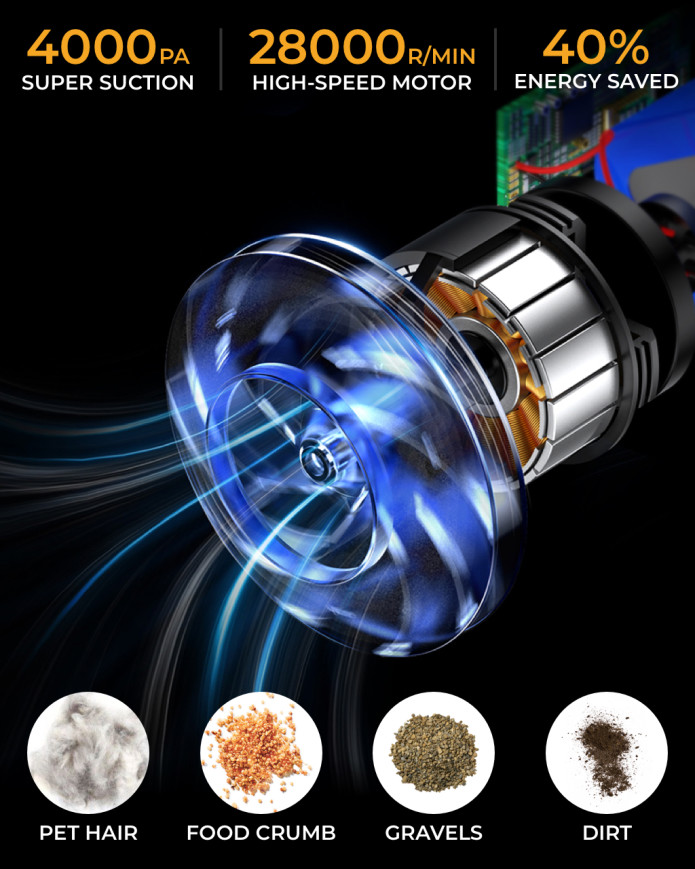 The three-stage filtration combination in Capsule captures nearly 100% of the typical dirt and microscopic particles that are too small to be trapped inside the dust cup and can lead to poor air quality and allergy symptoms.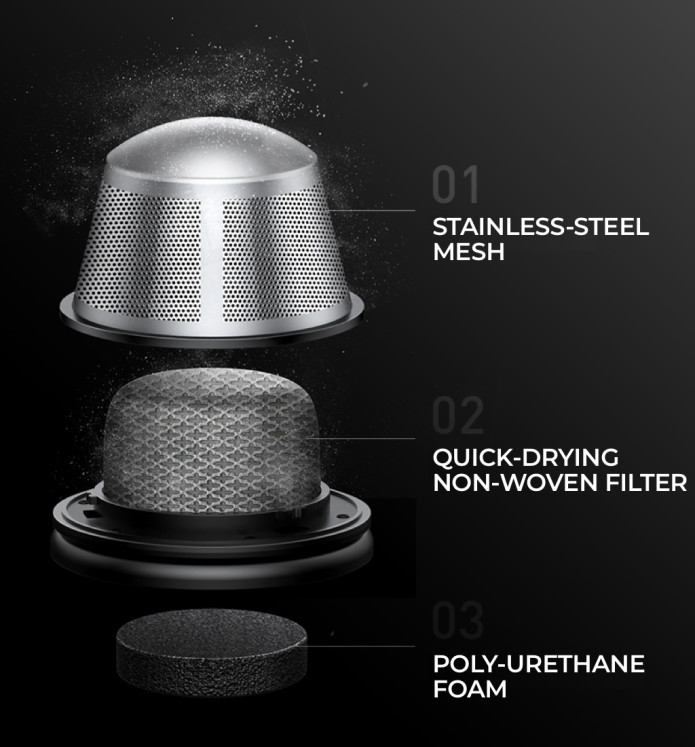 Capsule comes with a long crevice tool that will reach difficult spaces like in between and under car seats, seams, corners and gaps between surfaces, and with a cleaning brush that is thorough and delicate to clean carpets, air intakes and the center console.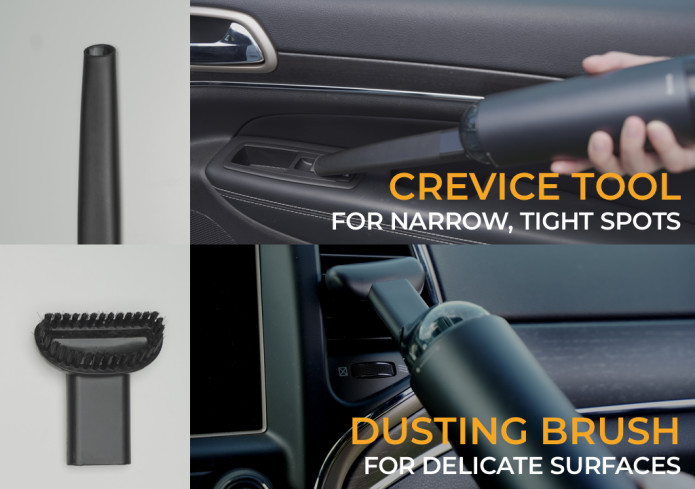 Capsule is lithium battery powered with LED indicators for the remaining power so you are never left guessing.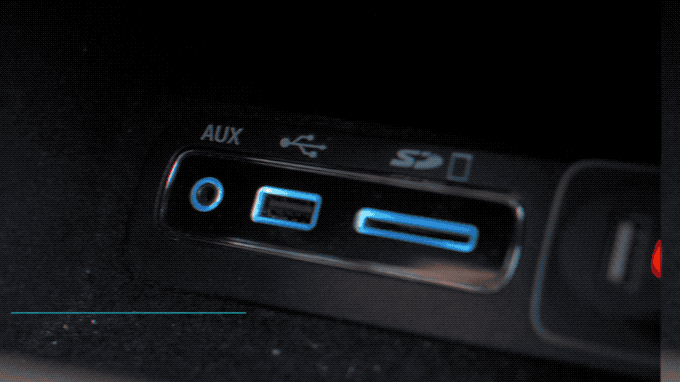 It can be plugged into any USB-A port for a recharge. Just 3.5-hour charge @5V/2A gives you more than 21-minute of powerful cyclonic suction. 

If quiet is what you aim for, Capsule is your best bet. It has a noise level of around 70dB which won't be an annoyance to you and anyone else around you.